Instructions to CHECK THE STATUS of the eRDD or TO PRINT
Completed eRDDs will be archived in ImageNow and can be accessed 24/7.  For a printable copy of the archival form, access the dashboard link from the drop down menu or click on the link below..
Dashboard: https://imagenowweb.fiu.edu/imagenowforms/fs?form=RecordsDispositionDashboard
Login using FIU credentials
Select: Active Forms and click on "Search" to check the status
Select: Complete Forms and click "Search" – then, open the link under "Current Step"

Then Select PRINT at the bottom of the page: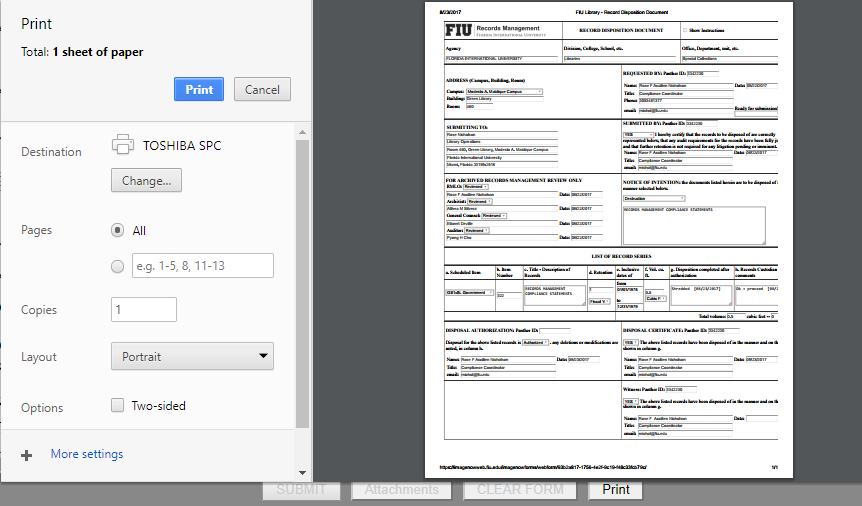 Please direct any questions about the forms or records management to:
Rose Nicholson - RMLO/Compliance Coordinator (305) 348-1377 recordsmanagement@fiu.edu OR Althea "Vicki" Silvera - Department Head, Special Collections and University Archives Silverav@fiu.edu (305) 348 3136.
For technical assistance with the links or while accessing the form, please feel free to contact the ImageNow Technical Team at 7-7472 or johnv@fiu.edu.